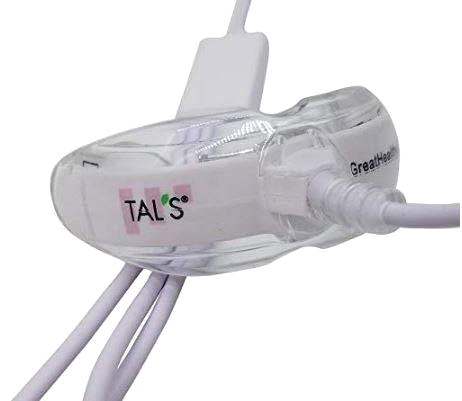 Check Out The New Arrivals At TAL'S Great Healthy Life Online Store
| Carmen Zajicek
The internet has become a highly valuable resource for purchasing medical supplies at good quality and affordable rates. According to studies, the internet medical supply market is a multibillion-dollar industry. You no longer need to go to a physical store to get the items you want. Many online medical and healthcare stores can assist you in obtaining a broad range of items and equipment at reasonable pricing.
Several online stores are offering products related to pain relief and other therapy products. At TAL'S Great Healthy Life online store, we provide our customers with the best healthcare and pain relief products  Our well-received products include vitamin D supplements, anti-inflammatory medicine, and pain relievers.
Recently, we've launched some new products, and we hope that they will prove to be as useful as the other products at TAL's are. Now, we will give you insights into our new arrivals.
RED LIGHT ORAL THERAPY DEVICE
Red light therapy is a therapeutic practice that employs low-level red wavelengths of light to heal skin and dental problems.  Red light therapy has been backed by scientific studies to show that it helps treat various skin-related issues. Its extensive use is not only limited to skin problems, as it has also shown good efficacy for oral care. It can help to treat toothaches, tooth decay, cavity, inflammation, etc.
Hence, keeping in view the increased popularity of red light therapy, we have launched TAL'S Red Light Oral  HYPERLINK "https://greathealthylife.com/products/tals-red-light-oral-health-care-device"Therapy HYPERLINK "https://greathealthylife.com/products/tals-red-light-oral-health-care-device" Device for our customers. It's a non-invasive solution that can help take care of your oral care and hygiene and make your gums healthy if used over an extended period. Get your product today to take your oral care hygiene to a new level.
THC FREE HUMAN AND PET CBD HEMP OIL
Scientific studies have also backed CBD hemp oils to provide relief to you and your pet's pain. CBD also helps the mental and physical well-being of your furry friend. Hence, we have introduced THC-free human and pet CBD hemp oil to ensure you and your pet remain pain-free all day. Our CBD oil contains all-natural and organic products and is assured to be providing maximum health benefits to your dog. Get your product from our online store today.
TAL'S COME ALIVE 2.0 NON-SYNTHETIC ORGANIC NUTRITION LIQUID
Non-synthetic and organic nutrition can help you to improve your health and provide you with energy and vitality. Hence, it's also available in liquid form as we introduce our new product, TAL'S Come Alive 2.0. Ingredients of our new product are known to support maximum health in key organs of our body and are considered building blocks to human life.
Advantages of our new arrivals include:
Bone strengthening to avoid fractures
Improving heart's efficiency in pumping blood.
Reduce inflammation throughout your body and in your joints
Boost your immune system's defenses to keep your body safe
Increase your antioxidant intake to combat free radical damage
Get your hands at our new arrival today to ensure maximum benefits for your health and body.
VISIT OUR ONLINE STORE FOR MORE PRODUCTS
At Great Healthy Life by TAL's, we love to serve our customers with the best health-related supplements. Our other products include pain relief supplements, K2 vitamin supplements, D3 Supplements for kids, etc.
Contact us today to tell us which new product we should work on next.