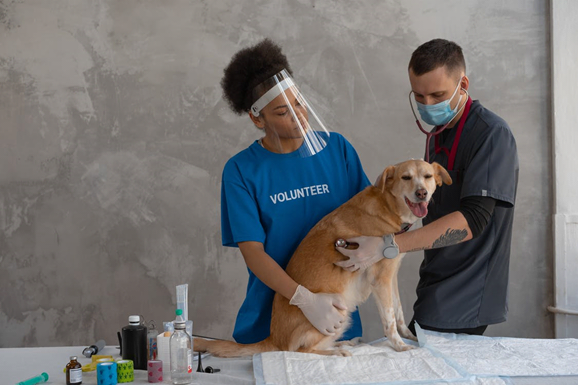 CBD Oil for Pets: Is it the Right Decision?
| Carmen Zajicek
 Everyone wants to give their pets the best life possible. They become a part of our families, and with any family member, their health and wellbeing become of utmost importance to us.
Whenever they get sick, we start to worry. From visits to the vet to devoting more of our time to their wellbeing, we do everything possible for them to get back up to their feet.
 Ensuring proper medication is vital for our pets' health. Many people use CBD for its health benefits; but did you know that you can use CBD oil for your pets as well.
 The use of CBD has increased significantly due to its documented benefits. With the advancement in research, there are a lot of benefits that CBD could bring to animals. A lot of vets have confirmed the potential benefits of the use of CBD in animals.
 CBD oil is a product derived from cannabis and has various health benefits. However, we at TAL's Great Healthy Life have products manufactured from hemp-derived CBD.
 If you're considering using pet CBD hemp oil, here are some key points to help you decide.
 How Does CBD Affect Your Pet
Similar to humans, all vertebrate pets have an endocannabinoid system (ECS). CBD has a direct effect on the ECS system. This system is responsible for various bodily functions such as regulating moods, controlling appetite, and immunization.
CBD Can Help with Pain
Excessive inflammation in animals can lead to many conditions such as arthritis and digestion issues. Pet CBD hemp oil can help reduce pain and inflammation in your pet. Moreover, it also helps to maintain mobility in joints so that your pet can roam around and play without any pain.
CBD Can Help with Anxiety
Pets are very similar to humans. They can also suffer from anxiety issues reflected in their unusual behaviors, such as excessive screaming, urinations around the house, and eating up furniture. CBD can help them to relax and remain stress-free. Many pet owners have found CBD to be effective in relieving stress and anxiety in their pets.

 CBD Can Help Avoid Seizures
Studies show CBD to be effective against epilepsy in dogs. It helps to reduce the occurrence of seizures. However, it has to be used in conjunction with regular seizure medication.
What Is the Dosage?
Most products have dosages written on them. However, if you're unaware of how much to give, it's always recommended to start with a lower dosage. Don't increase it immediately; you need to gauge the condition of your pet.
 It's essential to speak to your vet before you decide to use CBD for your pet. They can guide you on how much to give and what product to use.
Where to Find CBD For Pets?
If you're looking for CBD oil for pain relief, check out our CBD Oil drops available at TAL's Great Healthy Life. The product is made using organic hemp for enhanced physical and mental wellbeing. We don't compromise on quality, and all our products are hemp-derived CBD.
 Apart from buying our pet CBD hemp oil, you can also browse through our other pH balancing vitamins, CBD THC-free capsules, oral care products, CBD pain-relieving lotion,  prebiotics, and probiotics nutritional supplements.
Contact us by filling out a form on our website or send us an email at info@greathealthylife.com.